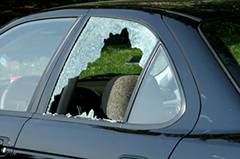 National Auto Glass is Corpus Christi's premier mobile auto glass service. We provide complete auto glass replacement and repair services, fleet services for your company or dealership vehicles, and FREE mobile on-site service.
Call 361-249-4351 today to schedule your service!
Warranty Questions
Do you have a warranty?
Yes. We offer a Lifetime Warranty on workmanship that covers all our auto glass replacements or repairs.
What does the warranty cover?
Our warranty covers wind noise, water leaks and workmanship.
How much does the warranty cost?
Absolutely nothing.
Payment Questions
What forms of payments do you accept?
We accept Master Card, Visa, Discover, cash, check, or money order.
Are there any hidden fees?
No. The price quoted includes all labor charges, glass charges, adhesive charges, and molding charges.
Safety & Inspection Questions
How can I be sure my windshield correctly is replace correctly?
We take special care in all auto glass replacements, but extreme attention is paid to windshield replacements. Our technicians understand the importance of your windshield as a safety device and take every precaution to ensure your replacement that meets or exceeds the standards set by the manufacturer.
What happens to my windshield inspection stickers; do I need to have my new windshield inspected?
The inspection stickers will be moved from your old windshield to the new one as part of our final inspection.
Do I have to worry about broken glass after the replacement?
No. One major step in our final inspection is cleanliness. Your auto glass replacement technician will remove any and all debris from the work area including broken glass, left over adhesive or molding piece, clean up rags, etc.
Can I drive off right away?
Most vehicles do require time for the adhesive bond to set. Your technician will explain to you the requirements set by that adhesive manufacturer.
What if my windshield leaks?
All auto glass replacements from National Auto Glass include a Lifetime Warranty. If you have a wind or water leak or your molding has come loose, give us a call and we will correct the problem at no charge.
If another one of my windows starts leaking, can you fix that too?
Of course. We can replace or repair any seal on your vehicle. If we already replaced the leaking piece of glass, we will repair the leak at no charge.
What if I scheduled a mobile replacement and it rains?
In order to set properly, the adhesive requires shelter from the rain. We can use just about any shelter from a carport to a garage to cover the glass while the adhesive sets. Once it does you can drive off, but stay out of the car wash for 24 hours.
If you repair a crack in my windshield, will I still be able to see it?
The goal of a windshield repair is to stop the damage from expanding and ruining the glass.&bnsp; Some windshield repairs bond perfectly and dry to near invisible while others dry to a cloudy white. Either way, they all stop the crack from expanding and extend the life of your windshield.